Issue Date: July 4, 2003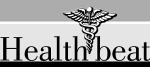 Public debate erupts again over status of partner facility
The Austin controversy is not limited to reproductive health services. The larger issue of public trust in a private religious institution has re-emerged.
When Seton unexpectedly announced last fall it planned to build its own children's hospital near the city's northern suburbs, public debate erupted again.
Austin's Brackenridge and partner Children's Hospital are the only such public facilities in a 10-county region. Children's Hospital serves many privately insured as well as uninsured families and its profits subsidize indigent care at Brackenridge. Seton manages both.
Seton said Children's Hospital badly needs expansion and updating. But Seton also sought to own the hospital, saying its parent company, Ascension Health, requires ownership to loan it construction funds.
Opponents say the city should not relinquish its only profitable hospital.
Following Seton's announcement, two members of the Brackenridge Hospital oversight council resigned in protest against what they called the latest example of Seton's failure to share information with the city.
Because Seton receives tax dollars for managing city hospitals, many say it owes taxpayers financial information.
But, as a privately owned nonprofit, Seton isn't required to share operating and financial information and, until recently, had not done so.
County Probate Judge Guy Herman, an advocate for a new health care taxing district, repeated earlier calls for financial disclosure by Seton to evaluate its proposal for Children's Hospital.
Patricia Hayes, Seton's chief operating officer, said Seton favors a health care district to meet growing needs in a community that now spends about 6 cents per $100 tax valuation on health care.
"Other major Texas cities have that rate from 18 to 23 cents," says Hayes. She believes Seton's negotiations with the city on Children's are nearing resolution.
A November vote on a new countywide tax district is planned, but supporters fear Seton's request for a quick decision on Children's now means the district could begin operations without its biggest financial asset.
Seton provided financial information to the city council in late May to favorable responses from several city council members.
Herman announced he will add a measure to the fall ballot to finance a new city-owned children's hospital. The judge told an Austin newspaper Seton could then continue managing both the new Children's and Brackenridge under the new district, maintaining public ownership of both.
-- Suzanne Batchelor
National Catholic Reporter, July 4, 2003