Issue Date: July 18, 2003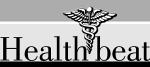 Catholic health care aims to make 'Catholic' a brand name
By ARTHUR JONES
Orlando, Fla.
The "Catholic" in Catholic health care is set to become a brand name. Catholic hospitals are to be marketed as a large but special niche within the sprawling $1.54 trillion U.S. health care industry.
That was the word -- and steady drumbeat -- from Catholic health care leaders at the 88th Catholic Health Assembly here June 8-11.
U.S. Catholic health care faces an increasingly complex existence complicated by mounting financial pressures. At the same time, the Catholic ministry refuses to back down from fresh public undertakings. In its day-to-day operations, Catholic health care must maintain state-of-the-art facilities catering to the broad U.S. public while simultaneously keeping its doors open to the poorest people in the society.
All of which means that some 600 Catholic Health Association members gathered here, willingly or hesitantly as administrators and local leaders, added their weight to two new central CHA goals: to achieve health coverage for all Americans by the end of the 110th Congress (calendar year 2008), and to re-acquaint all Americans with Catholic health care's vital role and commitment as the country's largest nationwide non-profit health services provider present in all 50 states.
The theme spelled out the intent: "Advocacy, uniting our voice for change."
The means had much to do with the marketing plan.
Task forces, speakers and panelists took on the underlying issues: health care reform, and the need to "brand name" Catholic care.
On the first point, health care coverage for all isn't the end social goal -- full-fledged health care reform is, explained Carol Bayley of Catholic Healthcare West.
"Health care reform isn't just crowding more people under the leaky umbrella," she said. "Even if everyone is covered, would we have a good health care system? No. We'd still have a cobbled-together system with more people in it.
"But how to change it?" she asked, rhetorically. "We [Catholics] don't have a lot of good theory or good models of practice. And remember how deeply we are embedded in the existing system. We have a lot of reasons not to change the fundamental system."
Essentially, she said, a nation's health care system that requires the person to be employed in order to be covered is flawed in "an economic system, a capitalistic system, that runs on an engine that requires between 4 and 6 percent unemployment to function."
"So we have an economic system predicated on unemployment," she said, "and yet we give health coverage only to people who are employed. How much sense does that make if we want to take care of people's health the way we take care of their literacy -- by guaranteeing education for all?"
Continued Bayley, "Our mission is to keep hospital doors open so the poor have somewhere to go. That is convincing, and in the short term that's what the strategies have to be aimed at. In the long term we have to get to a more equitable system."
Commitments to increase coverage and develop the Catholic brand name are being made, said CHA president Fr. Michael Place, while Catholic health care is "balancing ethical principles [such as those raised by providing tubal ligations] post-Brackenridge" with staff shortages, rising salary, pharmaceutical and technology costs, Medicare and Medicaid cutbacks, the increasing numbers of Americans uninsured, and relationships with the marketplace." ("Brackenridge" refers to the manner in which an Austin, Texas, Catholic-owned hospital dealt with the question of providing tubal ligations. See NCR, July 4.)
Balancing ethical principals with practical demands, said new Catholic Health Association chair Richard Statuto, president and CEO of St. Joseph Health System, Orange, Calif., means that Catholic health care has to recognize "the power we have in our unified commitment" -- meaning the three quarters of a million Catholic health care employees, and the millions more Americans annually served by Catholic hospitals.
Scarcely surprising, given the Catholic systems' overall size and internal changes, even the Vatican is somewhat bewildered.
For decades, because they were run by religious orders, Catholic hospitals came under the Congregation for Institutes of Consecrated Life and Societies of Apostolic Life. But with the switch to lay trustees, some Vatican officials weigh changing oversight to, perhaps, the Pontifical Council for the Laity.
During his walkabout address at his "president's lunch," Place explained to the assembly that the Vatican is concerned that it may not be able to supply the managerial expertise to assess or place in perspective multibillion dollar operations with a Catholic mission.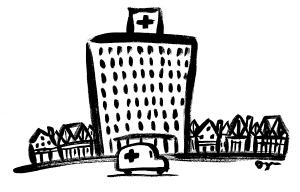 Back at home, said Place, what has never been mobilized on Catholic health care's behalf is the interest and support of the overall numbers, neither the wider Catholic sentiment, nor the internal employees.
There is already a New Covenant initiative (see Peter Feuerherd's upcoming account, NCR, Aug. 1) which is an attempt to meld Catholic interests together at the local and regional levels. In the meantime, the challenge now is to organize, in the words of CHA chair Statuto "all these internal stakeholders -- staff, the sponsoring religious communities, physicians, management, trustees, employees -- into true advocates for Catholic health care ministry wherever they are. Every facility, every person, has a role."
That level of coordination, the experts here agreed, is easier said than done.
Said Bayley, "We're not very good at the process of getting from here to there," in this case to deep-seated societal change, specifically on health care reform. "The church does not have a rich literature or a long history of participative decision-making," she said. The realization of that shortcoming has hit home in the church "in some really uncomfortable ways. This is something we don't have that we could get, and will need, if we're going to make comprehensive changes in health care."
Bayley believes the changes are essential. The United States, she said, quoting World Health Organization statistics, is first in medical service to rich clients, 37th in cost-worthiness (medical services received for each dollar spent), and 55th in equity of spending (well-off compared to disenfranchised.)
More than ever, said Bayley, one distinguishing factor of Catholic health care, "is the provision of spiritual health care services." And yet, she summarized, the Catholic health ministry must also shape society itself, "whether people know its name or not."
To create that Catholic "brand," a CHA task force studied the necessary steps for mobilizing hospitals' resources. As organizations do, CHA has come up with an operating phrase, more amorphous than imaginative: Partnerships in Synergistic Implementation (PSI).
Internally there'll be PSI "tool kits" to educate internal staff, trustees, physicians, sponsors and management as "active ambassadors, true advocates for Catholic health care ministry."
The second tack, said PSI task force member Susan Nestor Levy, senior vice president of Ascension Health, St. Louis, is to develop the messages by which the public becomes aware that Catholic hospitals provide state-of-the-art care. The strategy is to strengthen local alliances and increase contact between health care officials and key policymakers and their staffs in Washington and in state capitals.
Task force member Sister of Providence Kathleen Popko, executive vice president of Catholic Health Care East, remarked that in order to press for health care for all, Catholic hospitals need to ensure that their own employees have access to affordable health insurance.
NCR contacted a dozen leading Catholic health care systems and asked, leaving voice mail requests, how many employees each system had, and what percentage of those employees had access to affordable health insurance.
Six systems replied.
Denver-based Catholic Health Initiatives has 68,000 employees. Of those, 80 percent are eligible for coverage, and 80 percent of those sign up. Trinity Health of Novi, Mich., has 44,500 employees; 27.6 percent have affordable health care access. Catholic Healthcare Partners, in Cincinnati, has 31,000 employees; 71 percent take coverage through Catholic Healthcare Partners.
Ascension Health in St. Louis has more than 100,000 employees and all have access to health benefits. Wheaton Franciscans in Wheaton, Ill., have 22,000 employees of whom 70 percent are offered some form of medical benefits. Of that number, some 82 percent take it. San Francisco-based Catholic Healthcare West has 36,000 employees. About 83 percent receive benefits; the remainder are per diem or temporary employees.
Arthur Jones is NCR editor at large. His e-mail address is arthurjones@comcast.net
National Catholic Reporter, July 18, 2003