Issue Date: August 1, 2003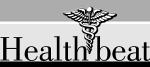 East to west, it's off and running
Orange County, Calif., quintessential Nixon and Reagan country, is stereotyped with the image of unending suburbia, Caucasian homeowners and comfortable middle-class living.
As in all stereotypes, there's a germ of validity to it, but St. Joseph Sr. Martha Ann Fitzpatrick knows another Orange County, a place where immigrants, many of them Spanish-speaking, struggle in a strange country.
In the historic city of San Juan Capistrano, representatives of the church's mission, hospital and Catholic Charities utilized the New Covenant model to address the concerns of the local poor. Fitzpatrick, vice president of sponsorship of Mission Hospital in Mission Viejo, explains.
"We were trying to respond to what people have identified," she says.
First, with local Hispanic leaders, the team went door-to-door to learn what people wanted. Not huge projects, but one top priority emerged: Local immigrants simply wanted a safe place for children to play. With city help, the New Covenant coalition sponsored a lighted soccer field, now a popular spot, well maintained and largely free of graffiti. The coalition expected a strong demand for English language classes; instead, Mexicans wanted to be literate in Spanish. Spanish literacy classes to supplement English courses were formed.
Then came a neighborhood health center with a nurse who focuses on assisting those without health insurance and educating residents about diabetes and other common ailments.
According to a Catholic Charities USA New Covenant report:
St. Petersburg, Florida: Bishop John C. Favalora brought Catholic Charities, hospitals and the larger Catholic community to deal with the problems of migrant workers. A sermon by the bishop inspired a group of Catholic physicians to meet the medical needs of uninsured migrant farm workers. The result is a planned 96-unit residential community named the San Jose Mission that will provide both housing and medical services to the migrants. There's also day care, a Head Start program and increased religious education efforts.
Cleveland, Ohio: Catholic hospitals have cooperated in a number of health care initiatives to reduce the tendency of the poor and uninsured to use hospital emergency rooms for basic medical care by providing alternatives. Another program provides hospital staff to teach parent-effectiveness courses in Cleveland area parishes.
Wichita, Kansas: Former Bishop Eugene J. Gerber pulled together church leaders to establish a new Office of Hispanic Ministry to respond to the growing number of Spanish-speaking immigrants in the community. The diocese's new ministry office is housed in a building that also includes the offices of a Spanish-speaking Catholic Charities social worker. Another project included the building of The Lord's Diner, a place that provides evening meals to the poor, built with donations from local Catholics.
Portland, Oregon: Catholic churches, considered friendly territory by many immigrants, are used as bases for health care volunteers who provide information on diabetes and other concerns for the Spanish speaking.
Albany, N.Y.: The Catholic church has worked with Lutherans to partner on long-term care for the elderly.
The St. Petersburg diocese has long shown how it's done.
Ford N. Kyes, St. Anthony Health Care Center president, has been active in various collaborative projects over the past 10 years. A joint partnership with local Catholic Charities in the 1990s brought federal funds to an AIDS clinic attached to housing for AIDS patients.
Low-cost housing funds for hospital staffers is a joint effort that makes employment at St. Anthony's more attractive.
The New Covenant concept was working in the St. Petersburg diocese before the phrase was coined, said Kyes. But someone noticed: Local collaboration has earned the collaboration special recognition from the Catholic Health Association. New Covenant, he said, is off and running.
-- Peter Feuerherd
National Catholic Reporter, August 1, 2003