A Tank Full of Amen
Walking my walk, thinking my thoughts,
I wander wonder
and stop to ponder

What is
my
gotta move
gotta praise
gotta say
yes
word?

Some folks
have the gift
of full throttle
Amen.

They can call it out
in the aisle
like they'd drive it
down the highway --
that top down feeling
with the sunglasses on --
and everyone knows --
whoosh --
there goes a soul
who knows the thrill
of freedom
and a full tank of gas.

Economy model
clapping
just doesn't have
the same release.

-- Sr. Kimberly M. King, RSCJ
Grand Coteau, La.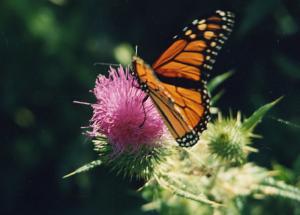 -- Virginia Collins-English
Picking Pears on the Fourth of July
It might have been the miracle
of loaves and fishes, a pear tree
so laden we filled plastic and
paper for preserves and relish
to carry to neighbors and friends.

Branches seemed to rest on the ground as if Jesus commanded. Fruit
spiraled about us like planets,
we climbed heavenward on ladders.

-- Stella Nesanovich
Lake Charles, La.
Washington to Baghdad and Back
No to diplomacy
No to inspectors
No to allies
No, my fellow Americans,
to any more foolin' around

No impish smart bombs
No impolite tanks
No uppity embeds
No imperial swagger

No wells on fire
No signs of Saddam
No nukes No gas No thrax
No matter So what

No lights
No water
No drugs
No arms No legs No heads

No clerks at desks
No cops on the beat
No antiquities under glass
No civilized society

No rose in the rifle
No parade for the victor
No thanks from the crowd
No easy outta here

No to occupation
No to freedom
No to democracy
No to America

No war no war no war explodes
Without its lists of gnarling No's
-- John Janitz
Syracuse, N.Y.
Let Down Your Nets for a Catch
(Luke 5)
Not every "shalt"
mentions the kickback
but here the wages stare
like fisheyes
from the briny tale.
I'm reminded again
that all God's commands are nets
ready to burst with fish
(once I follow directions)
till I swim in fish
and shout
"Enough! My equipment's fragile
and you're being too generous
again!"

-- Sr. Patricia Schnapp, RSM
Adrian, Mich.