Issue Date: March 26, 2004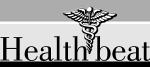 Debate over clinical reality, human dignity
Editor's note: NCR Rome correspondent John L. Allen Jr. attended the congress of the World Federation of Catholic Medical Associations in Rome and reports the following discussion. Other coverage of the event can be found in his Word From Rome column on the NCR Web site.
Fr. Norman Ford from the Caroline Chisholm Centre for Health Ethics in Melbourne, Australia, sparked debate by arguing in favor of withdrawal of care under some circumstances.
"Failure to give due regard to the clinical reality of permanently unconscious patients shows a lack of respect for them," Ford said. "The patient should not be subjected to the ontological indignity of being sustained by medically assisted nutrition and hydration for years of unconscious life."
Fr. Gerald Gleeson of the Catholic Institute of Sydney, Australia, agreed that food and water can be removed if it becomes "futile, burdensome, not beneficial to patient, and is prolonging death."
These arguments were challenged by other participants.
A French physician who works with persistently unresponsive patients challenged Ford, asking how he knows that these patients don't feel pain. In any event, she asked, why starve people to death over two weeks? If the aim is to end their life, why not be honest and simply put them to death by lethal injection? In other words, why not admit that what you're really talking about is euthanasia?
Auxiliary Bishop Anthony Fisher, a well-known Australian ethicist, issued a similar challenge to Ford: If continuing to live is unworthy of human dignity with patients incapable of recovery, he asked, why spoon-feed an incapacitated person? Why bother covering them up to avoid colds?
A panel of Australian ethicists argued that the debate is between two notions of human dignity, one existential, focusing on a person's capacities and "quality of life," another connatural, focusing on the inherent dignity of all human life. The panel also contended the term "vegetative" is unworthy of human dignity, arguing that it should be replaced with "persistently unresponsive."
Ironically, the conference Web site is www.vegetativestate.org.
-- John L. Allen Jr.
National Catholic Reporter, March 26, 2004