Issue Date: May 7, 2004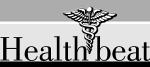 Faith groups aim to create uproar for uninsured
By ARTHUR JONES
The lack of health care coverage for almost 44 million American adults plus more than 8 million uninsured children "is a burden on the conscience on America," said the head of a Catholic association intent on placing health care coverage on the national agenda.
Garland Pohl, president of the National Association of Catholic Diocesan Ecumenical Officers, added, "The job of the U.S. religious communities is to raise the consciousness of America toward having a conscience."
Pohl spoke as thousands of congregations, parishes, synagogues, temples and mosques nationwide prepare for the 2004 Cover the Uninsured Week, May 10-16, a project of a broad coalition of religious groups. Pohl is a member of Cover the Uninsured Week's interfaith advisory board.
A glance at the board's membership reveals its potential clout across the religious spectrum: the National Council of Churches and the AMEZ/Baptists; the Salvation Army and Reform Judaism; the Southern Baptist Convention and the Jewish Council for Public Affairs; the Church of God and the Islamic Society of North America; the United Methodists and the U.S. Conference of Catholic Bishops.
In a phrase, the organizers' sentiments come down to: Hope for a quick fix to the nation's health care coverage woes, but don't expect one. Despite the promises being made in a presidential campaign year, they are advising constituents to work to build up a strong grass-roots movement whose demands cannot be ignored in the long term.
"America is much worse off than it was a year ago," said Stuart Schear, the Robert Wood Johnson Foundation's senior communications officer. "There are more uninsured people, the labor market has not improved as hoped, and health costs are still climbing quickly. The more than 2 million new uninsured [2003 figures] is the largest increase in a decade." The Robert Wood Johnson Foundation provides the seed money for the initial Cover the Uninsured Week's organizing.
After the collapse of the Clinton administration's attempts to reform health care, said Schear, "elected officials and those running for office were afraid to talk about or touch this topic. Now [President George W.] Bush has a plan; [Democratic candidate Sen. John] Kerry has a plan. At least the issue is being discussed again."
"Being in an election year cuts two ways," said the Rev. Eileen Lindner, board chair and, and president of the National Council of Churches. "It helps in that in a highly politicized climate, candidates are attuned to what interests the voters. In another way, it's a distraction -- just one of many topics bandied about. We believe it will not be in an election year when we get down to the serious business of looking at the options."
Nonetheless, said Lindner, she thinks the nation is "approaching a tipping point, in which the push to address the health care reform question becomes irresistible."
"If there isn't the political will right now for reform -- which there doesn't seem to be," said advisory board member Nancy Wisdo, the Catholic bishops' conference director for Domestic Social Development, "I guess we're thinking about having to create a grass-roots uproar to bring it about."
Wisdo said overall reform is needed. "We don't want to see health care done on an incremental basis." But those in the field are realists, too, she said. "In the meantime, we'll weigh in every opportunity we can for programs already in existence."
She said the conference is involved in Cover the Uninsured Week "as a way to engage the whole nation in this real scandal" of so many with no health care coverage. Her office works through diocesan social action directors to spread the word.
Last year, she said, there was a shorter lead-time to organize, "and while we didn't get health care reform yet, it did raise a great amount of awareness."
The Robert Wood Johnson Foundation's Shear, said last year's events did change some minds in Congress. He said interfaith concern is much stronger in 2004, and the 1,000-plus local community events already underway are 25 percent more than in 2003.
Further, a grant from the Nathan Cummings Foundation, he said, means there are interfaith organizers reaching out locally to get volunteers for health fairs, to organize interfaith meetings, and to distribute Cover the Uninsured Week's "action kit" of strategies, sermons and outlines for prayers and services in 23 major cities.
Lindner said, "We went into [Cover the Uninsured Week] last year not certain how it would play with the congregations but discovered there was great interest.
"Almost all Americans know someone who is uninsured, usually someone in the family, especially young adults just starting out," she said. "This year there's a tremendous pickup in congregations running health fairs, praying, engaging in direct services, opening free clinics, the whole range."
Another major institutional ally is the Catholic Health Association. Its 2,200 institutions nationwide are committed to involvement in this year's events, said association president Fr. Michael Place.
Pohl, when asked if the organizing will change anything, replied, "I look at this in terms of social history. Most important social justice events have become law through religious institutional involvement: child labor laws, the 40-hour week. And many took a long time.
"I see health care reform in the same kind of framework -- if I didn't, I might be a little dispirited. So, this is a long-range thing," she said, "though it has the opportunity for acceleration."
Added Lindner, "There's a growing awareness that for so long Americans received health care coverage as part of their employment. Today fewer employers provide it, and the pattern of employment has shifted. So many, young families in particular, are working two and three jobs and still have no coverage.
"There's also a growing awareness that -- while domestic social programs have not been on the agenda -- this is a problem that can affect almost everyone," she said.
For society's hardest hit, the correlation between poor health, poor provision of essential health services, and a decline in national commitment to domestic social programs is in the statistics.
And those statistics are distressing. The Salvation Army's Lt. Col. Paul Bollwahn, an advisory board member and the Salvation Army's national social services secretary, summarized, "It is a tragedy in our country, when [President Franklin Delano] Roosevelt focused on the indignity of people standing in lines to get food, we now have people standing in lines to get expensive health care at emergency rooms -- because they had no health coverage to handle their medical situations when their problems were minor."
The emergency rooms have been the doctor of last resort. Now even those are reported cutting back. Denver's University of Colorado Hospital's ER is demanding cash up front before it will provide treatment.
No Medicare, no cash -- no care.
Arthur Jones is NCR editor at large. His e-mail address is arthurjones@comcast.net.
Donations down, needs up, service agencies report
Christmas 2003 was more-or-less a midway mark between the two Cover the Uninsured Weeks, and a period illustrative of the broader domestic social problems that impact health and health care. Even the private sector has pulled back.
Headed into Christmas 2003, a Catholic Charities USA survey showed 62 percent of its local agencies reporting a decrease in government funding. There was also a 54 percent decline in United Way support; a 34 percent downturn in corporate funding and a 32 percent decline in other donations.
That was coupled with 75 percent of agencies reporting increases in requests for assistance for rent, mortgage and utility bills; 66 percent increase in requests for assistance for food; and a 54 percent increase in requests for temporary housing. Requests from families and seniors were dramatically higher, especially for help in obtaining prescription drugs.
The Salvation Army's familiar Red Kettle collection didn't live up to expectations either. "In the face of a 17 percent increase in the numbers of requests, we were hoping for a 10 to 12 percent increase in street kettle collections," said Lt. Col. Paul Bollwahn. Instead, passersby and grocery store shoppers increased their donations by only 5 percent.
-- Arthur Jones
National Catholic Reporter, May 7, 2004