Issue Date: May 21, 2004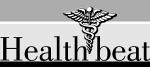 Psychiatric hospital fills void in mental health care
By ARTHUR JONES
They were two Catholic doctors in their mid-30s faced with an intolerable situation.
"The last straw for us," said child-adolescent psychiatrist Emmet M. Kenney Jr., was when the hospital they worked for cut back on psychiatric in-patient services, "with suicidal kids at the door who were being turned away and the ones we housed not stable enough to be discharged.
"And that," he said, "is why we started our own psychiatric hospital." It was 1997; their fledgling facility was in leased space in an unoccupied Catholic hospital, St. John's, that had closed earlier in the decade.
Said his partner and close colleague, child-adolescent psychiatrist Stephen Setterberg, "We were motivated by our medical ideals and wanting to preserve services, and to have freedom of action as physicians in designing the kind of practice that gives patients what they need."
What happened in Fargo, N.D., illustrates both the continued consolidation of the U.S. hospital scene, and the continued pullback of state governments from providing medical care.
That Prairie Psychiatric Center, a private hospital, survived -- and skirted possible bankruptcy -- was due to years of grueling 90-hour workweeks. Setterberg quipped that if Kenney was ever home in time for dinner, the Kenney children asked their father if he was ill.
Mere survival wasn't sufficient for the two psychiatrists. By 2000, they had reconstituted their secular, fledgling, for-profit facility as a Catholic hospital affiliated with the Fargo diocese.
Today, Prairie Psychiatric Center, also called Prairie at St. John's, is unique as a freestanding, for-profit psychiatric hospital member of the Catholic Health Association. Twenty percent of all Catholic hospitals offer adolescent, child and geriatric psychiatric services, which means on a percentage basis, Catholic hospitals outrank U.S. hospitals generally in providing psychiatric care.
Prairie at St. John's is no mere neighborhood facility. It serves a geographic radius of about 100 miles that includes parts of Minnesota and South Dakota.
Marshall Kormann, 53, CEO, joined the team from Seattle in 1998 when Prairie at St. John's was a year old. "We were operating on a shoestring, had a lot of things we wanted to do but absolutely no capital with which to do it. But financially we're in much better shape than two or three years ago -- for a new organization."
The old hospital building, parts of which date back to 1906, has been updated with some high-tech introductions. The hospital has just increased the number of beds by 14, to 67 beds: 29 beds for pediatrics up to 17 years, 38 beds for adults. The average stay is about 10 days, with patients then switched to light medication, then to a lower level of care, then perhaps to the state hospital for three hours of treatment a day or for a weekly visit to a psychiatrist or therapist.
Psychiatrists have been added, until there are now 10 full-time. The eight Prairie at St. John's child-adolescent psychiatrists represent half the 16 psychiatrists with that specialty in the entire state.
About 40 percent of Prairie at St. John's patient reimbursement is government insurance, Medicare and Medicaid; about 50 percent private, Blue Cross-Blue Shield; and 10 percent self-paid, or folks without funds whose bills are written off.
In Fargo in the 1990s, said Kenney, two Catholic charitable hospitals "went under," triggering local mergers among those remaining. The emerging major new entity, where Kenney and Setterberg worked, soon cut inpatient psychiatric services by more than a third.
Now there is talk of closing or reducing the size of the only state hospital to serve the mentally ill in the entire state. It has downsized once. "There are only 120 beds available," said Kormann, "a very small number, yet the mental health needs of this region are pretty high.
"We're becoming the first point of entry for people who typically would have gone to the state hospital -- people with no insurance, indigent or underinsured. We're seeing them at our hospital as emergency cases. We're being asked to serve as a state hospital and not getting reimbursed for it. At some point we can't continue that."
Kormann that same week was meeting with the state Department of Human Services. "I'm going to try to appeal to their sense of fairness," said Kormann, "for when people come to us in emergency status we admit them, regardless."
Where the child and adolescent patients are concerned, said the CEO, who has been in the field for three decades, "the biggest change is the recognition in the past 10 years that kids can be depressed. We're seeing more of them -- 12-year-olds contemplating or attempting suicide. That was once unheard of, or at least unthought of.
"The second is -- and I'm thinking in terms of my own childhood -- it wasn't uncommon for kids 14, 15 and 16 to experiment a bit with alcohol, maybe getting drunk. We're seeing kids 12 and 13 getting to the school bus stop in a morning drunk, going to school drunk. And the age they're experimenting with drugs is much younger. The hardest is we're starting to see more [methamphetamine] addiction. And that's the hardest thing to treat."
Kormann spoke to the "why" of it.
"I think it's much harder to be a teenager today than years ago," he said. "There's more stress on kids to excel, there's computer access to information, TV and cell phone, all of which put the kids in a position of 'I want,' 'I need,' 'I should have.' That creates stress for kids. And all kids have access to drugs around their schools if they choose that path," he said.
"I think we're identifying people faster," said the CEO, "people intent on harming themselves we might have ignored years ago, their suicide seen as accidental death."
In terms of identifying faster, Prairie at St. John's is an innovator in tele-medicine, doing long-distance psychiatric video consultations with sites 100 miles away. One surprising discovery, said Kormann, is that patients under 40 are often more comfortable talking to a video camera and watching the psychiatrist on the screen, than they are one-on-one in person.
"It's less intimidating, because although it is face-to-face, there's the opportunity to have some 'distance,' " said Kormann. "We have advance information on the patient," he said. "The patient is assessed without a staff member present." Tele-medicine follow-ups are held, so the patient doesn't have to drive 90 miles to see a psychiatrist. And the same goes for the doctor.
The second innovation comes out of Setterberg's connection to New York's Columbia University. The Fargo facility became the pilot site for software known as the Prairie Evaluation Project, which, in a computer literate child-adolescent society, is already gaining kudos for reducing child-adolescent suicides.
Essentially it is a school-based software. If a teacher or counselor suspects a child is in danger of hurting himself or herself or others, the child is placed at a keyboard and answers a series of questions that pop up on the screen. There is an audio component as well.
Based on the answers to those questions, the teacher or counselor is able to gauge whether or not the child might need treatment. "The interesting thing," said Kormann, "is we find the kids are incredibly honest when they respond to a computer. They will be more honest about, 'Have you ever thought about hurting yourself?' "
A small hospital wrapped in a dream is having an impact. "It wasn't easy at first financially," said Setterberg. "It was a big risk. As my mother said, 'It's often good that people don't know what they're getting into.' "
It's certainly been good for Fargo and outlying regions.
Arthur Jones is NCR editor at large. His e-mail address is arthurjones@comcast.net.
Spiritual foundation bolsters mission, morale

Two doctors own a struggling, secular, for-profit hospital. Besides the fact that they're both Catholics, what would motivate them to identify it as a Catholic facility?

"If I'm a BHT [behavorial health technician]," said child-adolescent psychiatrist Emmet Kenney Jr., "and the pay's about the same as Burger King, and someone spits in my face, why do I stick with the job and not hit them?"

Questions like that, Kenny said, by the late 1990s "really started having us focus." Prairie at St. John's began as a secular facility, he said. "There were five psychiatrists of very different religious belief systems. We started having differences of opinion about what was motivating us. That almost forced us to start articulating what we were trying to accomplish. We were having trouble with unified purpose, with morale among the troops. We believe people are good in an altruistic cause stronger than humanism alone."

One impetus toward becoming a Catholic hospital: "Steve [Setterberg] was one of the main proponents most active in getting the hospital going. He is a convert. When his son went through [the catechumenate] it had a profound influence on him."

Counters Setterberg: Kenney "first articulated the idea that at the root of health care values there needs to be a spiritual foundation to really engage. Fundamentally it involves the act of caring. We were doing soul searching about 'Why are we in this business anyway?' If someone's in it just for the money, let's say, at least of the level of practitioner, the money isn't enough to sustain you through difficult times and challenges."

Setterberg continued, "It's really the spiritual reward of the activity that makes it worthwhile." CEO Marshall Kormann added that healing the mind and body also requires addressing the patient's spirituality.

Quite simply, there was no Catholic health care remaining in Fargo, N.D. The men made representations to the diocese and the link was formed. Fargo is 60 percent Lutheran, 30 percent Catholic, and a homogeneous society with less than 3 percent minorities. A full-time Catholic chaplain was hired; then a Lutheran chaplain.

There are crucifixes on the walls, a "Thought for the Day" in writing for staff and patients. The thought is also a daily overhead announcement.

Each spring there is an annual Prairie at St. John's ritual. It begins with a Mass, and ends with the planting of a tree to symbolize the fostering of life.

-- Arthur Jones
National Catholic Reporter, May 21, 2004