Issue Date: August 13, 2004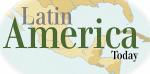 Perilous journey
Migrants risk their lives in search of a future
Part Four: Immigration
In the aftermath of civil unrest, Latin Americans face uncertainty born of chronic poverty and the unpredictable shifts of globalization. In search of stability and a future, many are increasingly willing to risk the considerable danger of moving to unfamiliar cities or making the long trek north. Migration to the United States, while providing a hefty stream of income back to home countries, has also drained them of intellectual talent and entrepreneurs.
By BARBARA FRASER and PAUL JEFFREY
Tegucigalpa, Honduras
Nieves Girón stepped carefully down the stairway from the U.S. government jet that brought him back to Honduras. His first trip in an airplane had come to an end. His walk a bit uneven because U.S. marshals had taken away his belt and shoelaces, Girón made his way across the shimmering hot tarmac and took his place in a line with the other deportees to walk into a reception area in the Tegucigalpa airport. Church activist Claudia López was there to welcome them.
"Since your families couldn't be here," López explained, "we want to welcome you home with affection. You've had a long and perilous journey, and we rejoice that you've returned home safe and sound."
Girón's journey and López's welcome are elements of an international drama being played out every day throughout the Americas. Fleeing chronic poverty exacerbated by globalization, thousands of Latin Americans are moving north, remaking economies and demographics both south and north. When some are grabbed by U.S. immigration officials, they're sent home to an environment that often receives them suspiciously, believing they learned bad habits in the North. It's the church, remembering that Jesus was also a migrant, that has stepped into the breach and offered comfort to the wayfarers, whether they're heading north in search of the American dream or returning home, their hopes dashed for now.
So many migrants are being deported these days that López helps staff a church-run center at the airport to welcome them home. When Girón arrived, López and her colleagues offered food and drink and began a series of interviews with the 55 Hondurans who were deported on the same flight, a special jet that once or twice a week makes a milk run through the region, dropping off tens of thousands of deportees in the course of each year. The church workers asked some basic questions about where the migrants came from, why they'd gone north, and what plans they had now that they'd been involuntarily returned to Honduras. The church workers offered to help the new arrivals with job training or education. Then the migrants went home to families that didn't know they were coming.
A 43-year-old farmer from a small village, Girón sold his meager farm plot to raise the money he needed to pay a coyote -- a migrant smuggler -- to take him north. He left his wife and five children with relatives and promised he'd soon start sending home money for food. He made his way across neighboring Guatemala into Mexico, where he climbed onto the undercarriage of northbound railroad cars for much of the journey. It's a perilous form of transportation; many migrants fall asleep and lose their grip, perishing under the train's wheels. You learn how to stay awake. There's no other choice but to get there, Girón told NCR.
Other dangers lurk along the route. Girón said he was robbed shortly after entering Mexico. Thieves took all the money he carried. Further along in the journey, he was stopped again by thieves. "Yet I didn't have anything left for them to steal," said Girón, who had to beg for food for most of the 1,500 mile-journey through Mexico.
After a month of traveling, he finally made it across the border into the United States, bound for Tucson, where an uncle had promised a job as a field laborer. Yet Girón, unschooled in the art of avoiding La Migra, was grabbed during his first day on U.S. soil. The government held him for six weeks before flying him south to Honduras. Girón said he was treated as a criminal.
"What did I do wrong? What crime did I commit? All I did was look for a way to feed my children," he said.
The city isn't the promised land any longer.
The exodus of Girón and so many others is a dramatic judgment that Latin America's economies and political systems have failed the poor. And with church workers reporting a steadily increasing migrant flow, it's a sign that things are getting worse.
"It's simple cause and effect. Immigration is a consequence of poverty, so as poverty has increased, so has immigration," said Janete Ferreira, the director of immigration ministries for the Ecuadorian bishops' conference.
For decades the first step in most migrant journeys was to leave the countryside for the city. Debt-burdened governments, succumbing to the prescriptions of international financial organizations, have all but abandoned the countryside, slashing everything from rural education to farm credit. Basic commodity prices began lagging before the onslaught of subsidized products from North American and European farms, while farm sizes here shrunk as each generation divided up a limited amount of land. Good water became as scarce as good farmland, so the only way for many rural residents to survive was to leave, or at least to send their children off to the city.
People move to the big cities when the minimum conditions for survival no longer exist in the countryside, Ferreira told NCR. They may have land, but they have neither the tools nor the credit to make it productive. Or they may be landless, but can no longer sell their labor. So they are forced to come to the city, to sell things on the street or look for work in a maquila. They haven't had an opportunity to educate themselves, to go to school, so they have few options when they migrate to the city.
Urban development patterns provided the pull factor to complement the push from the countryside. Yet the lure of easy jobs in the city often proved to be a Faustian bargain. Crowded together in substandard housing, working long hours without corresponding pay, and living amid burgeoning urban violence, most urban migrants found the promised land less than they had hoped for. After a while, many began wondering if life wouldn't be better in the North.
From Ciudad Juárez south, the maquilas -- giant export factories where everything from jeans to cell phones are assembled -- have formed the centerpiece of the urban magnet drawing in the rural poor. Boosters of neoliberal economics, including textile executives, U.S. embassy staffs, and local politicians wanting to claim they had created jobs, love the maquilas as a solution to unemployment. And, indeed, if you were the right age and gender and willing to work long hours (maquila workers are mostly young women), you could certainly earn more in a maquila than working as a maid.
Yet maquilas burn through the work force fairly quickly, and the city rapidly loses its charm. New urban migrants need to appear to replace those burned out by unpaid overtime and carpal tunnel syndrome or who have moved on. A 2000 study by Caritas-Honduras and Catholic Relief Services showed that the maquila sector, rather than a magnet, could be more aptly described as a trampoline. Many migrants from the countryside worked in the maquilas just long enough to earn enough money to pay a coyote to take them north to real opportunity. In some cases, rural parents dispatched their young daughters to the city; the proceeds of their labor were saved up to pay a coyote for a male sibling's journey to the United States.
In 1998, Hurricane Mitch accelerated emigration when it left many rural farms in Central America without topsoil. With governments focused on rebuilding the infrastructure that supported foreign-owned plantations and factories, peasants were left largely on their own. For many, there was no way out of the crisis except leaving. So they joined the ranks of environmental refugees (people forced to leave their homes because of environmental disasters). In 1998, according to the International Federation of Red Cross and Red Crescent Societies, environmental refugees outnumbered political refugees for the first time, a portentous shift with serious implications for governments, aid agencies and the church.
Mitch also dramatically underscored the vulnerability of urban neighborhoods in Central America, where the meteoric growth of youth gangs, encouraged by the deportation of Salvadoran gang members from Los Angeles back home to a jobless postwar region, has left some urban barrios virtually under siege. Many rural residents no longer believe the city can solve all their problems. Nicaraguan composer Luis Enrique Mejia Godoy, in his hit song "Poor Mary," described the failed belief as the fantasy that the capital was the best place to get out of poverty. Church workers around the region say many rural residents are now heading directly north, without stopping on the way in the urban centers unless it's to catch a bus or a freight train.
A safe place along the way
Once they set off on their journey north, most migrants discover that they have few friends, except their fellow migrants and the church, especially the Catholic church.
All along the length of Mexico, more than four-dozen church-sponsored migrant houses await the sojourners, like way stations along a modern pilgrimage route. Yet these pilgrims are not bound for Santiago de Compostela, but rather tree-planting jobs in Oregon and chicken-packing plants in Virginia.
Most of the centers provide a bed for up to three days, some basic food, and, most important, a safe place along the way. With the long chain of centers, the journey of many migrants has come to resemble the trench warfare of World War I, according to Florencio María Rigoni, a Scalabrini priest from Italy who runs Bethlehem Migrant House in Tapachula, Mexico. At each stop the migrants hunker down and gather strategic intelligence for the next stage of the journey: train schedules, where the thieves abound, what kinds of questions the police are likely to ask in their never-ending quest to prove you're from somewhere else. Who's the parish priest or the mayor in such and such a town? What's the name of the woman who makes the great tamales in the central plaza? Many have relatives in the United States wire a small amount, like $50, to help bankroll the next leg of the journey. No more money is requested; they're likely to lose it all to thieves.
Rigoni said this method of travel helps explain two otherwise conflicting sets of data: The flow of migrants is up, as much as 40 percent at many locations in Mexico compared with a year ago, yet U.S. border officials report that they are capturing fewer migrants, despite tighter controls. It's taking the migrants longer, but they're more certain of arriving, Rigoni told NCR.
Many of the centers are run by the Scalabrinis, the Catholic order that for decades has been attending to migrants. Yet the Scalabrinis aren't as alone as in years past. Many dioceses and episcopal conferences have formed effective human mobility ministries. Several migrant houses started by the Scalabrinis are being turned over to local church leaders.
People are coming from around the world to volunteer to work with migrants, and academics are investigating the phenomenon like never before, according to Rigoni.
"The awareness of migration is deepening throughout the world, and the challenges of migrants are no longer seen from the point of view of poverty or tragedy, but rather from the perspective of planning for a distinct kind of globalization," Rigoni said.
Rigoni has worked the migration beat for almost two decades in Mexico, and he has seen many changes. One of the most significant is a steady drop in the average age of those leaving everything behind to make a new beginning in the North. Eighteen years ago, when Rigoni worked in Tijuana, the average age of migrants passing through was 29 years and two months. A year ago it was 20 years and eight months, and today it's 19 years and 11 months. He said the real average is probably lower, as some adolescent migrants, afraid they won't receive shelter, exaggerate their ages.
"The youth of Central America are leaving. The lifeblood is seeping out of the open veins of Latin America," Rigoni said.
Only in the church
An alarming number of migrants never make it. In the last three years, the number of migrants who disappear en route has increased as a result of the Mexican government's tightening of its southern border. An initiative of President Vicente Fox to appease Washington and in exchange ease the entry of undocumented Mexican migrants into the United States, Mexico's Plan Sur has captured record numbers of Central American migrants and bused them back to their country of origin. Previously they were simply dumped unceremoniously across the border into Guatemala. The move has forced migrants to take greater risks to avoid capture, including traveling farther out to sea in overloaded boats that too often capsize. Every year scores of migrants drown in the Pacific. Or the migrants are forced to trek higher into the thick jungles of the isthmus, risking natural hazards as well as gangs of thieves who prey on the travelers.
The unidentified bodies of unfortunate migrants are piled in Mexican graveyards, and seldom do their families back home learn of their fate. Other migrants are imprisoned in Mexico or the United States, while still others become caught up in criminal activities that lead to their death. Many women migrants are forced into prostitution in border towns like Tecun Uman and Tijuana, and stop communicating with their families out of embarrassment. Loved ones back home are left wondering what happened.
Fifteen years ago, Ada Marlen Ortiz set off from the languishing Honduran banana town of El Progreso. Her mother, Emeteria Martínez, has not heard from her since. Martínez decided to do more than commiserate with other mothers in similar conditions, and with the help of the Catholic church formed the Committee of Relatives of Disappeared and Detained Migrants.
The committee spreads the word over the local Jesuit-run radio station, which has a weekly show called "Beyond Borders" that deals with migrants and their problems. In four years the committee has documented 284 cases of local migrants gone missing. Martínez and other activists estimate more than 3,000 migrants from throughout Honduras are missing.
Members of the El Progreso committee, composed mostly of women like 65-year-old Martínez, have carried photos of the missing migrants to the Guatemalan-Mexican border, interviewed law enforcement officials and roamed through darkened brothels in search of their loved ones. The women held public demonstrations as a way to get on local television stations, and word slowly filtered through the migrant communities. They've found 56 missing migrants to date, and predict they could find more if allowed to travel inside Mexico. Yet Mexican officials have refused to grant the women the visas necessary to travel past the border area.
The women have also taken the lead in pressuring their own government to help migrants who are injured, killed or disappeared along the way. Honduran officials have not gone out of their way to respond. In poor Honduran neighborhoods it's common for families to go door to door asking for donations to help ship home the body of their father or son who died after falling from a freight train while crossing Mexico.
"We'd like for the government to help these families in need, but they're not interested in helping the poor. If a Congressional deputy has his car stolen, they pay attention and will look for it all over the country, and even in Guatemala and El Salvador. But if a human life gets lost, they say they don't have the resources to help. They care about material things, but not about lives," Martínez told NCR. "The only place we've found help is the church."
Following the example of the El Progreso committee, similar groups are forming in other communities in the region. Along with Catholic pastoral agents -- and a small but increasing number of evangelicals -- they're helping prepare prospective migrants for the odyssey they'll face should they choose to go north.
"People have a right to go where they want. God created the land for all, and we can't deny people the right to live where they want. But we want people to be fully aware of the risks along the road before they set out, and we want them to know the rights they have. Although they're immigrants, they don't give up their rights as human beings," said Bartolo Fuentes, a Catholic activist in El Progreso.
Ferreira said the church cannot tell people not to go. "I simply insist that they think hard about it. I don't tell them not to go. They have a right to choose what they want. But I tell them about the situation in which migrants find themselves. I don't overdo it; I don't want to do the gringos' work for them. I want people to know what awaits them down the road if they try to travel north. And I also challenge them to think about whether they could change their situation here by better community organization. Is leaving just a dream for them? What effect will their decision have on their family? I want them to reflect deeply on the matter, but at the end of the day they have the right to go if they want," she said.
Migrants sustain the economy
While politicians usually turn a deaf ear to the cries of distressed migrants, the money the migrants send home -- called remittances -- gets a different response. "The government is only interested in migrants because at this moment they are the ones sustaining the economy. Our country has been saved from the abyss by the dollars that some 800,000 Honduran migrants in the United States, and another 50,000 in Canada, Spain and Australia, send home month after month," Thelma Mejia, a Honduran political analyst, told NCR.
A recent report by the Washington-based Inter-American Dialogue estimated the annual flow of money from Latin American migrants in the United States to their family members back home has risen from $10 billion in 1996 to $32 billion in 2002. Remittances are "Latin America's most important international flow of money," the organization reported, and it's hard to exaggerate their importance. In several countries, remittances have become the most important source of hard currency, bringing in more cash than traditional exports like bananas or coffee. People have become the most important export product.
The remittances pose unique challenges and opportunities to the "exporting" countries. It's a much more democratic form of income than traditional crops. Although roughly a sixth of the money transferred has traditionally gone to financial companies like Western Union, what does make it through goes directly to poor families, rather than traditional land-owning elites. It is noteworthy that some savvy southern banks have been catching on to the opportunity and opening branches in the North, driving down transaction costs for migrants.
Development strategists have long argued, however, about whether the money is used productively. Some claim it tends to be spent on consumption -- on items such as blenders and televisions -- rather than invested in production. Others, like Rick Jones, director of Catholic Relief Services in El Salvador, where more than one-quarter of all families receive remittances from abroad, disagree.
"The $2 billion that El Salvador receives in remittances each year is very seductive. If we could channel that into local development, we'd have enough money to do very positive things. Yet this argument is based on the myth that remittances are making families lazier, that they're spending them on consumer goods, that they don't want to work the land anymore. Yet in reality remittances create new opportunities for these families. Maybe they don't have to work at a subsistence level any longer, they can have a small family store or they're investing it elsewhere or using it to access credit. We're doing a study now that will show that families with remittances have the same level of employment as families without remittances, and that they're using their remittances for productive investment," Jones told NCR.
Creative use of remittances is a cutting edge of economic development. Pilot projects in Mexico and elsewhere have used government funds to match remittances donated to local development funds. Immigrant groups in the North have formed direct aid associations or sister-city groups to aid folks back home, yet many are using the language of investment rather than assistance. They want a return on their hard-earned dollars in the form of an improved quality of life in the communities they left behind.
Hidden costs of migration
While immigration has economic benefits, there are also significant costs. Guillermo Cuellar is a Salvadoran Catholic songwriter and composer of the Mesoamerican Mass. He lived in exile in Nicaragua during the 1980s and returned home after the 1992 peace accords, only to find himself dismayed by the effects of massive emigration on his homeland.
"Nicaragua still has a strong identity. Despite the economic crisis, it has a history, and heroes, and a culture of its own. Being a Nicaraguan means something. Yet in El Salvador, we've lost much of that. We've diluted ourselves. Culturally, El Salvador is going downhill. In this interchange of immigration, we're losing, and we've become one of the most faceless countries in the region," Cuellar told NCR.
Many claim it's the best and the brightest who leave. "We're sending north the best minds we've formed here. We taught them how to read and write, but then they leave and it's the U.S. that benefits from their labor, not Honduras," said Fuentes.
With many national economies sustained by remittances, political elites have few incentives to encourage small businesses. "Salvadorans can do good work but can't do it in this country, so they have to go away. And many of those who leave here poor are owners of restaurants and other businesses after just two or three years in the U.S. Why? Salvadorans are capable and intelligent, but they can't invest their talents here. They go away and all we get back are the dollars," said Cuellar.
There are political costs as well. Many Central Americans living in the United States have received Temporary Protected Status in recent years. Although officials deny the connection, the yearly drama that surrounds TPS renewal is linked to the subservience of Central American nations in other matters, such as the negotiations that led to the Dec. 17 signing of a Central American Free Trade Agreement between the United States and Guatemala, Honduras, El Salvador and Nicaragua. Ironically, CAFTA -- in a repeat of what NAFTA did to Mexico -- could further ravage the region's agricultural base, aggravating the crisis in the countryside and speeding up the departure of new migrants.
Unique pastoral challenges
Emigration north to the United State is not the only kind of migratory movement in Latin America. Relative prosperity in one country can pull the poor from neighboring countries, creating a complicated quilt of peoples. Such is the case in Costa Rica, where a quarter million residents have emigrated abroad, yet half a million Nicaraguans have arrived in search of jobs not available in their home country. In Costa Rica today, most of the lowest paying jobs are occupied by "Nicas," and the immigrants have provided a convenient social scapegoat for crime or any other social problem that emerges.
The church has taken the leadership in fostering hospitality among Costa Ricans otherwise seduced by xenophobia. It has also helped knit together a coordinated response to migrants' problems by civil society groups and government agencies. "The church has long walked with the migrants, but given the enormity of the problems today, it's necessary to look for new allies," said Ricardo Rodríguez, the director of immigration ministries for the diocese of Ciudad Quezada. The diocese has modeled new forms of cooperation by forming cross-border working relationships with Catholic churches in southern Nicaragua.
Because it's located in a country that receives migrants, the Costa Rican church faces unique pastoral challenges. Rodríguez told NCR that otherwise unrelated church ministries have worked together in unprecedented ways. "Accompanying Jesus who is present in the migrants is no longer a task just for the migrant ministry, but for the family ministry, the catechists, for all the church," he said.
A similarly comprehensive approach can be found in the church in Brazil, where urban ministries work to accompany the millions of migrants who flee desperation in the countryside for the lure of the big city.
Valdiran Ferreira dos Santos is the priest of the São Luis María de Montfort parish on the outskirts of São Paulo. His parish is filled with tens of thousands of former residents of the drought-plagued northeast, and dos Santos plans special masses and other events that incorporate elements of their northeastern culture. "When they first arrive here, they lose all their reference points, and faced with the violence of the city many tend to want to hide. Yet we invite them to come and sing and dance their traditional dances, to eat their own food, to wear their leather hats and remember the saints of the northeast, and there's a process of rebirth and revaluation that takes place. When we do this, they dance without stopping, because they begin to remember their lives and to feel valuable, despite the constant assault on their value as human beings by the processes of the city," dos Santos told NCR.
Northeasterners have been flowing to the São Paulo area for decades, attracted first by work on coffee plantations and later by industries that soaked up low-wage workers by the millions. "The first who arrived now have a house, a car and a telephone, but those who arrived later are living in poor favelas, and some even live in the streets. Yet the only alternative for them is to remain at home in the northeast and die of hunger," dos Santos said.
The central task of the church, dos Santos argued, is "to help the people discover the presence of God in their lives, and in their migration. We work to rescue their religiosity, memory, dignity and culture, which all get lost in a city as big as São Paulo. One thing we try to make clear to them is that wherever they go, God is with them."
Paul Jeffrey is a United Methodist missionary journalist who lived for two decades in Central America. He now lives in Eugene, Ore. Barbara Fraser worked in Peru for 14 years as a Maryknoll lay missioner. She now lives in Peru as a freelance writer.
National Catholic Reporter, August 13, 2004