Issue Date: September 10, 2004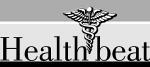 Center plans dialogue on health reform
By ARTHUR JONES
Orange, Calif.
Jack Glaser likes to tell about a print shop sign that states: "You want it good. You want it cheap. You want it fast. Pick two." Glaser wants Americans -- all Americans -- to do that with health care, to participate in a national dialogue that will choose the best from what's possible.
Glaser, a bioethicist in the St. Joseph Health System here, said, "We've never done that with health care in this country."
Every nation's health care system is troubled, he contends, "but none so brutally and cruelly troubled as the American one." Cruel not because it's profit-oriented necessarily, he said, but cruel because it's so disorganized, existing in a "societal set of very unjust systems and structures."
Why should Glaser, senior vice president for theology and ethics in the St. Joseph Health System, care? "Because," he said, "dysfunctional ethics on the societal level have cascaded down into our Catholic health care ministry in a way that makes it almost impossible to carry out our ministry in any respectable manner."
By that he means, "The society gives us its priorities, the health care priorities by which we should be present in society. Those most likely to get care are the well employed. So we follow patterns of wealth and power, not the model of universal dignity -- the real foundation for this health care thing."
Glaser contrasts health care with the court system. "We'd never affirm the court system being skewed toward wealth -- even though it might play out that way at times -- but we affirm it in health care."
Societal dysfunction means 43 million adult Americans lack health care coverage, and 36 million more are without "easy access" to a physician in their area, he said. There have been well-meaning attempts, he said; programs like Medicaid tried to give care to the poor. "But we didn't recognize with the same intensity the need to change the system that created the poor," he said.
Another root cause, he said, "is here we are with a health care economy the size of France or Italy's national budget, and it's as if we have no federal government."
To create and sustain a movement to provide health care for all Americans will require a cultural shift as broad and deep as those that ended slavery or introduced women's suffrage, he said. Glaser is prepared to dig in his heels, and Rich Statuto, president and CEO of the St. Joseph system and immediate past chairman of the Catholic Health Association, and the Sisters of St. Joseph of Orange have backed the idea with their initial commitment to creating the system's Center for Healthcare Reform. Glaser is its first director.
"We'd like to be part of a community that's committed to a social movement," Glaser said, "that really does get the American public to become more explicit about the values we want to drive our health system.
"A big part of what we want to do is create a conversation, slow it down and facilitate it enough so that we can have a reasonable, respectful dialogue over time about what kind of values we want to drive our health care system."
The center will begin to do that by beginning some national dialogues. It has acquired sufficient funding to launch the dialogues, which are to take place in communities in Florida.
The funding will develop materials and test and refine them so they can be distributed nationally to create a wider dialogue through churches, hospitals, educational institutions, civic groups and unions.
Other Catholic groups coming at the same issue in their own way include the Catholic Health Association, Catholic Charities USA, the Catholic social justice lobby NETWORK, and the Alliance of Catholic Hospitals in California.
Glaser's center has a direct connection to NETWORK and to Georgetown University through Ann Neale, head of the Center for Clinical Bioethics, and Judy Feder at Georgetown's Health Policy Institute.
The SC Ministry Foundation, an arm of the Sisters of Charity, funded the initial trials, which will be organized through the Alleghany Franciscan Health System in Tampa, Fla.
Arthur Jones is NCR editor at large. His e-mail address is arthurjones@comcast.net.
National Catholic Reporter, September 10, 2004