Issue Date: October 1, 2004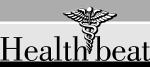 Needs of caregivers a priority in funding for elderly
By ARTHUR JONES
The National Council on the Aging's Howard Bedlin believes that "the United States can afford health insurance for the uninsured. It can also afford its programs for the elderly. It's just a question of political will and priority," he said.
There isn't much evidence of either in the national political scene at present. Bedlin, who tracks the Older Americans Act as the council's public policy and advocacy head, was discussing its two best known programs, Meals on Wheels and the more recent National Family Caregivers Support program.
Annually, he said, even these two popular programs face a constant battle for inflation-adjusted appropriations.
It is this latter program, however, caregiver support, that could within the next decade or so change U.S. sociopolitical priorities, he said. The pressure point is "caregiver burn-out."
Said Bedlin, the burnout will occur as baby boomers increasingly join the caregiving generation and "realize there are millions of families where 65-year-olds are taking care of 95-year-olds." It's from those boomers "the politicians are going to receive a major-wake-up call," he said.
The caregiver pressure is atop the boomers' already increasing sensitivity to the parlous state of Medicare and Social Security (NCR, April 30). They'll add to it pressure for more home and community services and other Older Americans Act programs that keep people independent. And if politicians do not support these programs, said Bedlin, "they'll be voted out of office."
Shawn McDermott with the National Association of Area Agencies on Aging explained that while the $195 million Family Caregivers program "seems to be one thing politicians will get behind -- almost everyone knows someone who is giving care to a relative," other Older Americans Act programs don't have the same advantage. "Transportation is an example. It's a critical issue for the elderly," she said. "Everyone has a car, yet they don't realize how dependent you are without that vehicle." Transportation funding is hard to come by.
By the time Older American Act monies trickle down to the local level, support for Family Caregivers isn't much, but it's a lot better than nothing.
That can be seen through the Elk Grove, Ill., Alexian Brothers Medical Center (noted in a 2004 U.S. News and World Report survey as one of the nation's top hospitals for geriatric care). The center's Alexian Older Adults Institute has three different support groups for the elderly and their caregivers. It mediates family meetings, provides individual and family consultations on resources, and also helps individuals to tap into such community resources as respite care.
In the course of the year the institute deals with "literally thousands of older people and their caregivers," said director Pam Schwartz, but it doesn't administer National Family Caregiver funds directly. It refers families to two local agencies, including Catholic Charities, that disburse the funds.
The amount of money is meager, she said, but it can provide a break for stressed-out caregivers: short-term in-home help, a hired caregiver for a couple of hours or a couple of days. The funds can also be used for short-term adult care center attendance.
Said Schwartz, "We take care of the patients and family members," and those family members, she said, increasingly are "people my age, in their 50s, and in their 60s." That bears out Bedlin's contention that boomers are quickly moving in larger numbers into the caregiver category. The boomers' parents are moving into the fastest-growing segment of the aging population: 85 and older.
Arthur Jones is NCR editor at large. His e-mail address is arthurjones@comcast.net.
Care of aging presents ethical dilemmas

The eldercare field has its own ethicists, for it has its own dilemmas.

Sister of St. Joseph of Carondolet Jean DeBlois taught at the Center for Ethics on the faculty of St. Louis Medical Center's department of internal medicine.

As a clinical ethicist at the Catholic Health Association, she "got hooked on issues affecting the elderly through a friend studying gerontology," and is now on the Aquinas Institute faculty in St. Louis.

She spends time, too, at her province's retirement center for the sisters, which is also open to lay people. There is both assisted living and a nursing home. And ethical issues to weigh. DeBlois gives a "feeding tube" example.

"The mom is admitted because she can't take care of herself. In the nursing home for a couple of years, she becomes increasingly frail, slight dementia but not severe. She starts to lose weight, has trouble swallowing, gets pneumonia, the family is concerned. She is sent to the hospital. The doctors ask: A feeding tube? The son says yes."

Hold it right there, DeBlois said. "Is the son acting out of concern for his mother, or himself? Oftentimes, when people look at aging parents whose life may be coming to a close, they make decisions not about what's good for Mom, but 'What's good for me?' "

That ushers in more tube dilemmas, she said. "Is Mom competent? Do people lose the right of making decisions just by virtue of getting old? If, on the other hand, the institution states as an alternative to the tube, 'we'll give her the kind of foods she can eat,' then she continues to lose weight -- are we telling her that we don't put tubes in?"

Add to that, said DeBlois, sometimes "it's not the family that's most conflicted; it's the physician."

So, they put in the tube. "Mom recovers from pneumonia and is back in the nursing home, and demands the tube be removed." More questions to weigh, until the final dilemma is arrived at, said DeBlois: "If you put the tube in, how are you ever going to get it out? In the state of Missouri if the person loses the capacity to make that decision, that's almost impossible."

And that's it: one example of the ethical issues played out almost daily in any of the 1,500-plus Catholic continuing care ministry facilities nationwide.

-- Arthur Jones

Catholic institutions focus on retaining employees

The term caregiver also has an institutional guise, that of the "assisted living" and "long-term care" facilities' paid employees, its nursing assistants and aides.

Caring for those caregivers -- retaining them as employees, improving their skills and keeping them on track and motivated -- is an area where Catholic care facilities are expending much effort. Typical is the "Education Bridge Center" established earlier this year at the Notre Dame Long Term Care Center in Worcester, Mass.

There, nursing assistant employees, for example, can take courses toward becoming registered nurses. Entry-level employees are catered to with job skills training and further education -- the first steps to moving further up the career ladder.

So vital is this motivational effort that the Catholic Health Association has published a 42-page guide to "Finding and Keeping Direct Care Staff: Employer of Choice Strategy Guide for Catholic-Sponsored Long-Term Care and Home Care Providers," produced by the Paraprofessional Health Institute. The association's annual gathering usually features at least one workshop on some element of the topic.

A variation on these themes is the work of the Avila Institute of Gerontology, in Germantown, N.Y. It is operated by the Carmelite Sisters for the Aged and Infirm, a 75-year-old order founded by Mother Angeline Teresa (Brigid McCrory, a former Little Sister of the Poor).

The institute stresses teamwork through a system-wide nine-state traveling workshop for the sisters' 23 U.S. long-term care facilities. There's also one in Ireland.

Avila's director, Carmelite Sr. M. Peter Lillian Di Maria, will take the workshop to 17 locations in 2004. This year's theme, "promoting positive solutions" focuses on the dementia patient. It's a five-hour regional workshop for as many people as the facilities can send -- physicians, nurses, aides, rehab specialists. Somewhere between 40 and 80 people usually attend.

Di Maria and two outside experts help staff develop better ways to communicate with the dementia patient, to identify the behavior they're trying to help manage, and to resolve conflicts among staff.

The Avila Institute also offers an annual one-and-a-half day retreat in Germantown that attracts 80-100 employees from the two-dozen facilities.

"They learn how important their position is -- that it's more than just a job, it's a vocation. We affirm them. … There's a prayer service to bless their hands and thank them for carrying out not just work, but Mother Angeline's form of Jesus's healing ministry."

It's also caring for the caregivers.

-- Arthur Jones
National Catholic Reporter, October 1, 2004