Issue Date: November 19, 2004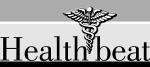 Facing lupus with spiritual life supports
By ARTHUR JONES
Maureen Pratt faces a debilitating illness with two spiritual life supports: the lingering effects of dedicated parish ministry, and a new wrinkle on gardening.
Parish ministry is rarely described or prescribed as a medical benefit. But the connection between a spiritually fulfilling commitment and the capacity to deal realistically with serious illness is something Pratt cheerfully addresses.
Pratt lives the music of her 13 years as a Gospel choir director; it emboldens her as she copes with the debilitating effects of lupus. Hers is a life that requires she be sheltered from sunlight, try new medicines, and work at her exercise machine to try to forestall the disease's ravages.
The ministerial experience freed her up. "I still keep in touch with people in the church, still play my Gospel records. I still feel very much I'm part of that community. I can still sing," she said.
The connection between health and the garden is better known -- though not the way Pratt does it. Because she can't risk prolonged exposure to sunlight, she has adapted gardening to lupus by using shade-loving plants while working in low light conditions. California Gardener magazine just awarded her first prize for innovation.
These are difficult times for the former hard-charging [Georgetown University]-educated super achiever, the highly paid on-the-road recruiter and manager for a consulting arm of Deloitte & Touche, now living on disability. Hers was a high stress job. And when Pratt initially consulted doctors about her increasing health problems -- rapid hair loss, extreme limb numbing, hands that couldn't hold things, constant rashes, brain fog and memory loss -- they invariably pointed to stress as the cause.
But Pratt knew her body. It was more than stress.
"Looking back," she said, "I think I've actually had lupus all my life. Before I was 18 years old I'd had pneumonia 13 times, received extreme unction many times, and was hospitalized with other health problems as a young adult."
In the mid-1990s, Pratt, by then in her mid-30s, was in a dermatologist's office listening to the usual litany of medical diagnoses when -- "and I attribute this voice to God coming through me -- I heard myself saying, 'Please take some blood work, I feel there's something else going on.'
"The dermatologist said, 'No, no, no, no. No need to do that.'
" 'Humor me,' I said."
At that time Pratt was on a short-term leave of absence. She returned to her job while the blood work was being processed. Back in the doctor's office a month later, "she said everything looked fine except I had a rather high ANA, antinuclear antibody test. She said I probably sometime might want to see a rheumatologist.
" 'Sometime? This week,' I said."
Pratt, who has written a book on lupus (Taking Charge of Lupus: How to Manage the Disease and Make the Most of Your Life, New American Library, 2002), said there are only 3,000 rheumatologists in United States to treat the millions of people with rheumatological disorders. "Their schedules are packed," she said. "I called one right near where I lived and she had an opening for next day, and concluded I probably had lupus or cousin of lupus." More tests.
The rheumatologist told Pratt that her lupus "was severe and it was trying to kill me, and if I didn't do something about it, it would. My reaction -- I didn't know what lupus was -- was, 'OK, you'll give me a pill and I'll be fine.' "
Only then did Pratt begin to learn that lupus is not like that.
Facts on lupus
Systemic lupus erythematosus, commonly know as lupus, is a prototype of an autoimmune disease in which the body's defense against infection and tumors mediated by the white cells in the blood turns against and attempts to destroy various organs in the body. Since there is no single symptom, sign or test that can reliably identify every single lupus patient, the physician must rely on the presence of a combination of symptoms signs and tests called "criteria" to establish the diagnosis. Since these signs are often found months or years apart, it often takes years and visits to many doctors before a diagnosis of lupus is established. The majority of the approximately 2.5 million lupus patients in the United States are women in their reproductive years.

From Taking Charge of Lupus: How to Manage the Disease and Make the Most of Your Life by Maureen Pratt and David Hallegua, MD (New American Library, 2002)
Lupus is an autoimmune disease where the body turns on itself and begins to destroy its own organs.
Pratt at that time had been director St. Eugene's Gospel choir in South Central Los Angeles for 13 years. Now hit with the diagnosis, "I certainly relied on God and faith -- not so much in terms of asking for this cup to pass, but asking for clarity, 'Please show me what I'm supposed to do.' "
She has never, she said, asked God, "Why me?" Rather, she worked toward a mindset of "OK, this is something I have to deal with. How do I deal with it?"
Told there was no cure, the question became how to cope.
She learned that until five to 10 years earlier the prognosis was 50 percent of lupus patients were dead within 10 years. The study of lupus has advanced somewhat. Drugs developed for other diseases showed positive benefits -- but the side effects were severe. "Basically," Pratt said, "treating lupus is treating the symptoms.
"I sort of said, 'OK, God, I know you have sometimes a wacky sense of humor -- but my prayers were for guidance: Help me to see what best I can do."
To cope with her sensitivity to sunlight, "living in Southern California I revamped the wardrobe. Hats." Her hair fell out; she wore wigs for five years. She felt unattractive to others. With lupus came loss of friends -- "people close to me. I was so fatigued my ability to carry on a conversation was severely compromised." She couldn't go to a crowded movie theater because the immuno-supressive drugs she was taking lowered her resistance to communicable disease.
Another blow: Her brother died within a year of her diagnosis. She found a support group for a while and is particularly close to her mother. "She has a really strong faith," said Pratt.
"As my resume shows, I've been a high achiever, thrived on challenge. Lupus has been one thing I've discovered I really can't fight, so it was very difficult for me," she said. "I have to limit an awful lot of things in order to be as productive as I can be." But productive she is.
Her memory was so bad she started keeping lots of notes about things that helped her a little. Recipes, tips, sources for protective clothing. "A couple of years into it I realized there were no books written by patients for patients that were practical in nature," she said. The result, with Dr. David Hallegua, was Taking Charge of Lupus.
Now she's awaiting publication of Peace in the Storm (Doubleday, 2005), a collection of meditations and prayers she's written for people suffering chronic, life-altering pain.
Excerpt from Peace in the Storm
At this very harrowing crossroads, you have a choice to make. If you want to continue in stark loneliness, you will continue to dwell on it, let it chase you down and tear you apart. But if you want to forge your courage in the face of adversity, and rise above despair to some place better, you need to call upon something deeper and closer to your heart and soul than your very human loneliness.

You need to call upon the Lord.
Look inward and breathe deeply. Ask for strength.
Lord, there is an emptiness in me that cries out for you.
There are feelings within me of utter loneliness,
As if the whole world has abandoned me.
Take away my despair and let me feel your comforting hand upon me.

From Peace in the Storm: Meditations on Chronic Pain and Illness by Maureen Pratt (Doubleday, 2005)
Peace in the Storm reflects her own faith search in sickness.
She has not experienced a dark night of the soul. "I only look upon life as a stage to heaven. So, to me, death is not something to be feared," she said. At its worst, the disease is "like a cloud which the sun -- in the sense of positive things -- comes through. Sometimes."
"Being the achiever I am, in the beginning I tended to overdo it. Again, my faith has helped tremendously in identifying balance and helping maintain balance," she said. "I think a lot of the good of Catholicism is moderation and balance. Honestly, I don't know how people who do not have faith have a peaceful life with chronic illness."
The prospect of death? "It's always there. It hit hardest when my brother died," she said, then gave a little laugh. "We were driving away from cemetery and the funeral home person turned around in the limousine and informed me and my mother that he wanted us to know he'd left enough room for the urns that would contain our ashes." Pratt laughed uproariously at the recollection.
Pratt is a classically trained singer fluent in French and Spanish, who sang at St. Louis Church, the French Dominican parish in Washington.
When her job took her to Los Angeles, she thought she'd lead a Spanish choir to keep up her regular music worship and ministry.
At St. Eugene, "everybody down there immediately attracted me by their openness and spirit and joy. So I signed up. Absolutely fantastic years. I wish more people could experience African-American worship. The prayer, the worship and the spirituality are so alive. So unfettered by what will people think."
Pratt gave her energies to the music ministry. It gave energy back.
Said Pratt, "Andre Crouch has a song called 'Through It All.' It was a staple with our choir. One of the lines is, 'If I'd never had a problem, I wouldn't know that he could solve them, I'd never know what faith in God could do …'
"The positiveness of the faith, that God is good all the time. The importance of witness, even in terms of witnessing to your trials, and the absolute prayer-warrior kind of attitude, that's what's uplifting," she said. Pratt recalled a choir member's response when her son, away at college, was shot on the street. "The choir member came to church the next day before catching the plane to be with her son. She told the church, 'You know, Satan wouldn't want me to come to church and praise God. But I'm going to show him he cannot stop me from my God.'
"That I would have lupus, that I would have the experience of St. Eugene's is no accident," said Pratt. "That all of this has sort of coalesced. New statistics reflect that probably one in 500 African-American women has lupus, compared to one in 2,000 Americans generally. I can be with the African-American community as fluently as with others. God always gave me the gift of communication.
"And when he gave me lupus he really brought all these gifts and skills together," she said. "The thing that drives me on is that I do believe each of us really does have gifts, and we need to use them. Finding the way all these come together is a wondrous thing."
Especially when they can be gathered together as plants, and arranged in a garden where they can, however carefully, turn their faces to the sun.
Arthur Jones is NCR editor at large. His e-mail address is arthurjones@comcast.net.
National Catholic Reporter, November 19, 2004 [corrected 11/26/2004]