Issue Date: December 7, 2007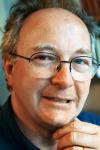 -- ZumaPress/
Sarah Lee
Philip Pullman
A furor over 'The Golden Compass'
Author and atheist Philip Pullman's complex trilogy comes to the wide screen
By ERIN RYAN
It's been said of British author Philip Pullman that he writes like an angel. Many acclaim his beautiful prose even if, as often happens, they denounce his books.
Pullman, 61, has written nearly 20 books for children, but it's his fantasy trilogy, known collectively as His Dark Materials, that has gained him the most attention, in part because of the author's critical view of organized religion.
Northern Lights is the first book in the trilogy. Published in the United States as The Golden Compass, it won Britain's Carnegie Medal for children's literature in 1995. This past June, Northern Lights was awarded the "Carnegie of Carnegies" for being the all-time favorite children's book of the past 70 years. The third book in the series, The Amber Spyglass, received the 2001 Whitbread award, the first children's book ever to take the prize. His Dark Materials has been translated into 37 languages. And now, The Golden Compass has been turned into a feature film starring Nicole Kidman and Daniel Craig, set to be released Dec. 7.
Even before opening, the movie has triggered controversy. On Oct. 11, William Donahue, president of the Catholic League, released a 23-page booklet called "The Golden Compass: Agenda Unmasked," which he sent to every Catholic school in the country. He urged Christians to boycott the movie, which he said could serve as bait for Pullman's books, which are "profoundly anti-Catholic" and "sell atheism to kids." The conservative Media Research Center has also attacked the movie. L. Brent Bozell III denounced The Golden Compass as "an anti-Christian allegory."
No one denies that the book skewers religion. "My books are about killing God," Pullman, an atheist, said of his trilogy in a 2003 Sydney Morning Herald article. Some people call His Dark Materials -- which Pullman said owes a huge debt to Milton's Paradise Lost -- the anti-Narnia. In His Dark Materials, the villain is "the Church." Its ruling body is "the Magisterium." The Church tells everyone what to think. It performs horrible experiments on children, supposedly to prevent them from falling into sin. Characters make such remarks as this one from the second volume, The Subtle Knife: "That is what the Church does, and every church is the same: control, destroy, obliterate every good feeling." By the end of the series, priests of the Church are trying to kill the book's 12-year-old heroine, Lyra, who has been identified as a New Eve.
For the movie version of The Golden Compass, director Chris Weitz has toned down the anti-church material. Actress Nicole Kidman, who plays the story's villainess, the devious Mrs. Coulter, has said the film contains nothing that puts her off. "I was raised Catholic," she said in an Entertainment Weekly article about the Compass controversy. "The Catholic church is part of my essence. I wouldn't be able to do this film if I thought it were at all anti-Catholic."

-- CNS/New Line Cinema
Nicole Kidman and Dakota Blue Richards star in a scene from the movie "The Golden Compass"
The changes have raised more controversy on the part of fans who think it's a cop-out to tone down the series' antireligious elements. The National Secular Society, a British organization of which Pullman is an honorary member, has criticized the moviemakers for "castrating" Pullman's message in an effort to appeal to American audiences. On the other hand, a new book, Killing the Impostor God, by theology teachers Donna Freitas, a Catholic, and Jason King, lays out a case for how Pullman's story actually encompasses Christian themes such as love of the physical world, human love and sacrifice.
So what are the books about?
His Dark Materials is no sword-and-sorcery epic. Pullman describes a world that seems much like ours. In The Golden Compass, he introduces Lyra, an apparent orphan who runs half-wild around Oxford. People talk about the poet John Keats and the Catholic church and St. Paul. There are journalists and astronomers and academic conferences. But there are many nonhuman creatures, too. And in Lyra's world, people are always accompanied by their daemons.
Daemons -- one of Pullman's most ingenious innovations -- appear in the form of animals, but they are not animals; they are people's souls. The daemons of children, such as Lyra's daemon Pantalaimon, change their shapes frequently. When children reach adulthood, their daemons will fix on a form that will remain throughout their lives and will announce something about the person's character: A tough explorer might be a seagull; a secretive person might have a cat daemon.
In The Golden Compass, children are disappearing. Lyra receives a small device called an alethiometer that guides her as she tries to find out what is happening to them. On this quest, she finds out about Dust. The Church sees that Dust settles on people when they reach sexual maturity and believes Dust to be an indication of the stain of original sin. At the end of this volume, after witnessing a death, Lyra travels through a rift into another world.
Here, in the series' second volume, The Subtle Knife, Lyra meets Will, who is to become her close friend and first love. The two of them discover that Dust, which has been leaving the world, is actually the animating principle of the universe. Finally, in The Amber Spyglass, in a scene that reverses the "Fall" scene in the Garden of Eden, Lyra puts a fruit to Will's lips. They kiss, and Dust returns to earth. Dust, they learn, is renewed whenever people create and love and live fully, and in their love they have saved the universe.
A key incident in The Amber Spyglass is when Mary, a physicist who has befriended the young heroes, tells Lyra and Will the story of how she fell in love and decided to stop being a nun. The scene depicts an individual struggling with how to reconcile her love of the physical world with a tradition that has told her to deny that world, with Mary concluding there is no God, yet missing God still the same. She decides that "the Christian religion is a very powerful and convincing mistake."
Pullman has written on his Web site that he doesn't know whether there's a God or not. "Nobody does, no matter what they say."
Elsewhere on the Web site, he writes: "The religious impulse -- which includes the sense of awe and mystery we feel when we look at the universe, the urge to find a meaning and a purpose in our lives, our sense of moral kinship with other human beings -- is part of being human, and I value it. I'd be a damn fool not to. But organized religion is quite another thing. The trouble is that all too often in human history, churches and priesthoods have set themselves up to rule people's lives in the name of some invisible god (and they're all invisible, because they don't exist) -- and done terrible damage."
Pullman spent almost 20 years as a teacher and a lecturer. As both a writer and an educator, he believes stories can educate readers morally. What he opposes, he has said, is a fundamentalist approach to literature, in which there is a "right" and "wrong" way to read a book and no room for complexity or ambiguity.
Complexity and ambiguity abound in His Dark Materials, a trilogy that is as treasured by its fans as Harry Potter or J.R.R. Tolkien's The Lord of the Rings is by theirs. It's hard not to be captivated by the books, regardless of their hostile treatment of religion. Pullman has created a fascinating and multilayered universe in His Dark Materials, one sure to provoke reflection. In the end, that may be more important than the books' particular take on religion. As Pullman says on his Web site, once a story is published, it's open to interpretation.
Erin Ryan is an NCR staff writer. Her e-mail address is eryan@ncronline.org.
National Catholic Reporter, December 7, 2007