Issue Date: January 25, 2008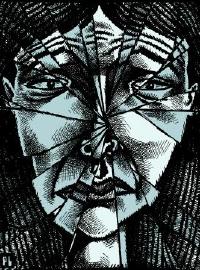 -- Paul Lachine
One of clinic's tasks: Speak truth to the powerful
Dr. Harold Lenhart describes two mandates for Cathedral Mental Health Care in Saginaw, Mich. "One is to serve people who need help, because very many fall through the cracks and don't qualify for mental health services who need it," he said.
The second? "Speak truth to power, tell people in the agencies that something needs to change," Lenhart said. "There's no excuse for not treating these people."
Volunteers hope to increase their efforts at influencing the system to treat more people with mental illness this year, he said. Some clients referred to the service have just come from hospitals.
"There's something broken with the system if you've been in the hospital and you still can't get help," Lenhart said. "Sometimes we feel like we're enabling a broken system. The more we take, the less impetus there is for the agencies to do it.
"We have an infinite number of dollars to spend on a war and violence and no money to spend on health and healing," he said. "All the government agencies say they have no money. Especially in Michigan, the economy is terrible, there's lots of unemployment, the tax base is shrinking, so there's less and less available to help."
Those seeking services are mostly in their 20s and 30s and equally divided among blacks and whites, Lenhart said.
"The majority have severe depression, probably a good chance they will have psychotic aspect and will need an antipsychotic medication, a 50/50 chance they will have abused substances recently or currently," he said.
"We were expecting mostly people with anxiety and depression, but it turns out we have many who have bipolar disorder and schizophrenia. The system is failing them, and that they're not getting help even with severe, chronic mental illnesses is kind of a surprise."
Many clients rely on Medicare, which will approve $18 per psychiatric visit, making finding a practitioner next to impossible for many patients, Lenhart said. Those who also receive Medicaid have a 50 percent copay. With doctor visits at $100 an hour, that's out of reach for many, Lenhart said.
When Cathedral Mental Health opened, Saginaw County's mental health agency was turning away 100 people a month or more, Pamela Blondin said.
"I wish we could have full-time services," she said. "We don't have enough volunteers to cover 40 hours a week, but we could fill that time. There's enough need in the community that we could fill that in immediately."
-- Jodi McFarland
National Catholic Reporter, January 25, 2008