Issue Date: February 8, 2008
DO YOU BELIEVE?
CONVERSATIONS ON GOD AND RELIGION
By Antonio Monda;
translated from the Italian by
Ann Goldstein
Vintage Books, 178 pages, $12.95
How artists & intellectuals view God
Reviewed by CYNTHIA D. BERTELSEN
Born from a survey conducted in 2003 for La Repubblica newspaper, Do You Believe? Conversations on God and Religion contains brief interviews with members of America's intelligentsia about "religion's central place in existence." The premise is promising, if these people are indeed those who subtly and subliminally shape America's thought processes. Antonio Monda, a cultural critic and writer for the Italian publications La Repubblica and La Revista dei Libri, teaches at the Kanbar Institute of Film and Television, Tisch School of the Arts, in New York City. A traditional Catholic, Mr. Monda states in his introduction that, "from the perspective of my own religion [Catholic, apostolic, Roman], I've always found less than convincing the position of those who recognize the existence of God and the divinity of Christ but dispute (or even have contempt for) the church."
In Do You Believe? Mr. Monda works with a somewhat skewed sample, since he personally knows most of the final 18 interviewees. The interviews are arranged alphabetically by last name. The list includes Paul Auster, Saul Bellow, Michael Cunningham, Nathan Englander, Jane Fonda, Richard Ford, Paula Fox, Jonathan Franzen, Spike Lee, Daniel Libeskind, David Lynch, Toni Morrison, Grace Paley, Salman Rushdie, Arthur Schlesinger Jr., Martin Scorsese, Derek Walcott and Elie Wiesel. Several others whom he asked to participate declined to be included in the book. Mr. Monda names no names, so the reader has no idea who self-selected themselves out of the sample.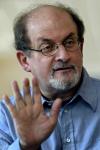 -- Getty Images/
AFP/Mauricio Lima
Salman Rushdie: "My grandfather was extremely religious, and at the same time open and tolerant like few people I've met in my life. I still remember, with emotion, many discussions of religion, and the affection and respect with which he tried to understand why I didn't believe."
Mr. Monda assumes that readers will know who each of his interviewees is and provides spotty introductions to their work and their place in the pantheon of modern intelligentsia. For example, in the interview with Salman Rushdie, nowhere does Mr. Monda mention the fatwa the Ayatollah Khomeini declared on Mr. Rushdie for his book The Satanic Verses.
The breakdown of religious affiliation among the interviewees is five Jews, one Catholic, five Protestants, three agnostics, three atheists and one Muslim verging on atheism.
Aside from the major question -- "Do you believe in God?" -- the questions asked of each interviewee vary widely, with a few exceptions. Mr. Monda asks most of the interviewees to comment on Dostoevsky's statement, from The Brothers Karamazov, "If God doesn't exist, then everything is permitted." And several writers cite the work of Flannery O'Connor in response to another of Mr. Monda's inquiries, "Are there writers who have confronted religious subjects whom you admire?" In response, only Mr. Rushdie mentions one of the people Mr. Monda includes in this book, Saul Bellow. Mr. Monda asks a majority of the interviewees to comment on their religious education and upbringing.
Some of the most intense interviews are those with film directors Spike Lee, David Lynch, Martin Scorsese, actress Jane Fonda, and Elie Wiesel, the writer/philosopher and Holocaust survivor. Mr. Wiesel says, as does Mr. Monda at the beginning of the book, that, "In the end, the existence of God is the only true problem, in which all other problems are subsumed and minimized. At times, I think that we are always talking about God without realizing it."
David Lynch, who grew up in a Presbyterian family, discusses his practice of transcendental meditation as a way of connecting to the divine. He says of the Maharishi Mahesh Yogi, the religious figure who influenced the Beatles in the 1970s, "I think he's a holy man, and I owe him the discovery that the possibility for happiness dwells within us."
Mr. Monda reflects his personal beliefs in the question that he shoots back to Mr. Lynch, "What about that is different from St. Augustine's 'Noli foras ire, in te ipsum redi, in interiore homine habitat veritas ('Go not about, retire within: Truth dwells in the inner man.')?" Mr. Lynch replies, "Transcendental meditation is a mental technique that I practice twice a day; it allows each human being to dive into his own ego and reach pure consciousness and pure happiness. In St. Augustine, on the other hand, it's all closely tied to Christian revelation."


-- All Access
Photo Agency
Jane Fonda: "The first Christians considered themselves seekers rather than believers, a condition I feel a strong affinity with."
In the interview with Jane Fonda subtitled "Christ was a Feminist," Ms. Fonda discusses her conversion to Christianity, inspired partly by her perception that Christ showed a revolutionary friendship for women. Ms. Fonda, who describes herself as a serious Bible student, is a believer in the apocryphal Gospels, which prompts an exchange between her and Mr. Monda about religious orthodoxy that reveals Ms. Fonda's skepticism about institutionalized religion.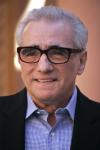 -- Getty Images/
AFP/
Abdelhak Senna
Martin Scorsese: "I became a director in order to express my whole self, and also my relationship with religion, which is crucial. And there are those who find my movies a meditation on a vocation that was never realized or that took other paths."
Martin Scorsese's discussion of his Catholic upbringing and its effect on his movies is interesting, as is writer Toni Morrison's speaking of her early fascination with Catholicism. Though her mother was Protestant, Ms. Morrison received a Catholic education and says she experienced a crisis when Vatican II changed from the Latin Mass before she developed the more intellectual approach to God she favors now. "I don't believe in a God the father," Ms. Morrison says, who at another point tells Mr. Monda, "I believe in an intelligence interested in what exists and respectful of what is created."
The interview with the late Grace Paley makes for diverting reading. The writer, an atheist, turns the tables on Mr. Monda, quizzing him about his beliefs even as he is trying to ask her about her own. "Do you think you are happier than I am?" she asks Mr. Monda. Ms. Paley's parents were atheistic Jews from Russia, and while the 83-year-old writer tells Mr. Monda she has no longing for religion she mentions that in the last 10 years she's started attending a synagogue in Vermont, not for religious reasons but to connect to her community.
There are intriguing moments in these interviews. But Mr. Monda's goal -- to illustrate how religion and spirituality, or the lack of it, permeates the work of major players in America's cultural life -- falls short. As a European, Mr. Monda is accustomed to intellectuals shaping public opinion. But the days when books, magazines and newspapers heavily molded American political thought and public opinion seem far away. Today Internet blogs, talk radio, television, music and film generally crowd out print media in terms of the general public's choices for information.
Do You Believe? presents a number of important questions that individuals and discussion groups could use to explore their own thoughts on the subject of belief. But the one- or two-sentence answers given to these deep questions may fail to satisfy readers looking for something more profound. The brevity of the book and the large number of interviewees precludes the depth that a topic like God and religion demands. Reading these short, tightly edited interviews is like eating a low-fat serving of fish at 6 p.m., leaving one salivating over a TV ad for greasy pizza an hour later.
Cynthia D. Bertelsen lives in Blacksburg, Va., and is an oblate of St. Meinrad's Archabbey.
National Catholic Reporter, February 8, 2008