Issue Date: February 22, 2008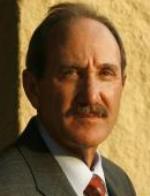 -- RNS/John David Mercer/The Press-Register of Mobile, Ala.
Stan Chassin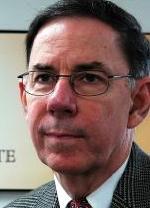 -- RNS/Louise Kraft
Tommy Tarrants
Redeemed Klansman reunites with long-ago victim
By ROY HOFFMAN
Religion News Service
Mobile, Ala.
It was the week before Thanksgiving and Stan Chassin, a 59-year-old investment counselor, had been nervous all day.
He had heard that a bully from his youth was coming back to town. Tommy Tarrants had terrorized Chassin in high school by cursing him for being Jewish, grabbing him by the throat and threatening to kill him.
Chassin had watched from afar as Tarrants left school, joined up with the Ku Klux Klan and was wounded in a police ambush while attempting to blow up the home of a Jewish man in Meridian, Miss.
"I realized he could have killed me," Chassin said.
Tarrants was now 60 and returning to Mobile not as a Klansman but as a profoundly changed man. Years before, he had published a memoir, The Conversion of a Klansman, and a decade ago had become president of the C.S. Lewis Institute, a Washington, D.C., organization dedicated to helping people grow spiritually.
Tarrants was to be the guest speaker at a dinner at Spring Hill Presbyterian Church. Chassin, wary about what he had heard of Tarrants' transformation, wanted to see for himself.
"My father always taught me to confront my fears," Chassin said. "I had a chance to unload my demons. But the closer I got to that day, I wondered, 'Do I have the internal fortitude to go through with this?' "
When he walked into the Fellowship Hall at Spring Hill Presbyterian Church and saw Tarrants, Chassin had a flashback to high school. "I thought, he's not so big, I could have taken him!"
Tall and slightly stooped, Tarrants had no hint about him of the long-ago teenager's swagger or rant.
As Tarrants was introduced by the Rev. Norman H. McCrummen III, Tarrants seemed to Chassin "almost frail."
With his gently modulated voice, and touches of a dinner speaker's humor, Tarrants spoke of his slide toward militant bigotry, how he learned to despise blacks and loathe Jews. He talked about sin as "a cancer" that had come into his body and heart.
He told of being in a prison cell, of reading classical philosophy and scripture, of a profound change in his heart as he came to understand the true meaning of God in his life. He spoke of grace, of forgiveness.
After Tarrants finished his speech, he asked for questions. Chassin hesitated. Then he stood.
"It's hard facing you," he told Tarrants.
Chassin recounted the story of how Tarrants had grabbed him by the throat at school, called him "a kike bastard" and swore, "If I ever see you again, Jew bastard, I'll kill you."
A few in the audience were worried at first about what Chassin might do -- getting even after all these years for the long-simmering aggression.
As Chassin's voice got stronger, he grew calmer. As he spoke, he saw a look of pain on Tarrants' face. McCrummen, watching, said he saw Tarrants "almost crumble. It was so obvious, the remorse of the memory."
Chassin recalled how a few weeks earlier, sitting in synagogue on Yom Kippur, the Day of Atonement, he had heard the voice of God.
"God told me," Chassin said, " 'You have to forgive him for what he did to you. And then, for all the hatred and disgust you felt toward him, you have to ask Tommy,' " Chassin's voice was breaking now, "to forgive you.' "
The hall fell silent.
Quietly, Tarrants answered: "I appreciate you being so gracious and forgiving. I'm very grateful, Stan, for your having the courage to come and share your forgiveness."
Tarrants turned to the audience: "Isn't it amazing," he went on softly, "what God can do? God spoke to him."
Chassin walked forward and held out his hand to shake.
The two men embraced.
Chassin was weeping.
Tarrants, who had never had anyone approach him from his past like this, felt anguished to know of the pain he had inflicted on Chassin all these years. He wondered who else from his past might still be carrying old wounds, who else he must still reconcile with.
McCrummen returned to the podium, tears in his eyes at the extraordinary event he had just witnessed.
"In the fullness of your love, you give us a heart and a mind, to recognize this," McCrummen prayed. "Thank you for seeing us and hearing us and not giving up on us."
Samford Turner, a regional church leader, was in the audience and wrote up a long letter about what had happened. He e-mailed it to local pastors, who forwarded it throughout the community. He titled his account, "The Miracle at Spring Hill Presbyterian Church."
In coming days, Chassin was approached by numerous friends, even relative strangers, who told him that, in reading of the event, they had started crying.
Chassin says his life has been changed.
Tarrants said the encounter "raises questions that may lead to a new phase" in his own life, "a new journey." What more can he do, Tarrants wonders, to combat racism and anti-Semitism? "Where will this lead me?" he wondered.
Several weeks later, Chassin returned to his old high school to walk the grounds and recall the encounter that "joined our lives." He, too, speaks of reconciliation, of God's presence, of "a new phase of my life."
Then he turns a corner on an alley and spots a swastika spray-painted on a wall. For a moment, Chassin is taken aback. "It makes me so sad," he said.
Then he realizes what lies ahead for him. His mission now, like that of Tarrants, is to further education about hatred, about forgiveness.
"The ignorance," he said, "never goes away."
Roy Hoffman writes for the Press-Register in Mobile, Ala.
National Catholic Reporter, February 22, 2008