Issue Date: March 7, 2008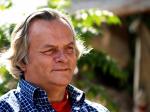 Charity Br. Stan Goetschalckx
Founder of AHADI International Institute for Distance Learning
Tanzania
Goetschalckx's organization offers a high school education via distance learning to 25,000 refugees in Tanzania from the war-torn countries of Congo, Rwanda and Burundi. Another 1,000 students are receiving postsecondary job-related training. AHADI is a Swahili word meaning "working toward the fulfillment of a promise." Two finalists for the 2007 award will receive $100,000 each: Fr. John Adams, president of Washington, D.C.-based SOME (So Others Might Eat), and the Homeless People's Federation Philippines, represented by executive director Vincentian Fr. Norberto Carcellar.
The 2007 Opus Prize winner: Br. Stan Goetschalckx
As Gerald Rauenhorst was shaping his vision for the faith-based, $1 million Opus Prize, he drew inspiration from two giants in the world of religious philanthropy: Mother Teresa and financial investor Sir John Templeton.
He and his wife, Henrietta, met Mother Teresa in 1981 when she received the Père Marquette Discovery Award, Marquette University's highest honor.
"I remember it so vividly," he said of their meeting. "She had just opened a new house in the Bronx, and I said to her, 'Gee, you do so much for the very poor people in India. Why do you have to help the people in New York? This country is well-off.'
" 'Oh, no,' she said. 'It's much more difficult in America than in India. In India, I can take a man off the street, and he can die happy because he has his spirit. In New York, it's much more difficult. He's lost his spirit.'
"Which amazed me," Rauenhorst added.
Inspired by the meeting, he began to conceive of a prize that would encourage and boost the work of people who transform the lives of others by fighting poverty, illiteracy, hunger, disease, injustice and other social problems.
The award was first given in 2004, to Msgr. Richard Albert, a New York priest who spent 27 years working with the poor of Kingston, Jamaica. The 2007 winner is Charity Br. Stan Goetschalckx, who founded an organization in Tanzania that educates young refugees from war-torn African nations and helps them get their high school diplomas.
Rauenhorst modeled certain elements of the Opus Prize on the $1 million-plus Templeton Prize for Progress Toward Research or Discoveries about Spiritual Realities.
Templeton, a fellow philanthropist with whom Rauenhorst had developed a friendship, "was filling in the blank for religion that the Nobel prizes don't have," Rauenhorst said. "So I designed this to be a prize like his, and that it would be for the person in the world who's doing the most to make it a better place."
Similar to the selection process for the Templeton Prize, Rauenhorst is not involved in choosing the Opus Prize winner. "It's a prize you can't apply for," he has said. Instead, a team of anonymous "spotters" identifies and chooses the $1 million recipient and the recipients of two $100,000 awards.
The search is organized by the Catholic university that helps sponsor the prize every year. In past years, partner universities have included Seattle University, The Catholic University of America, the University of Notre Dame, Marquette and the University of San Francisco.
Winners tend to be "unsung heroes" who don't have broad recognition or financial support for their causes, according to the prize's Web site, www.opusprize.com. Although most have been Catholic, the prize can go to a person of any faith, Rauenhorst said.
"The Opus Prize winners are great people, and the hope is that the prize helps them bloom like Mother Teresa did," he said.
-- Emilie Lemmons
National Catholic Reporter, March 7, 2008