Issue Date: March 21, 2008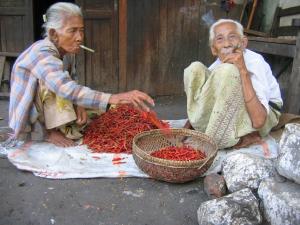 Photos: Dreamstime/Matthew Peters/SIPA/NewsCom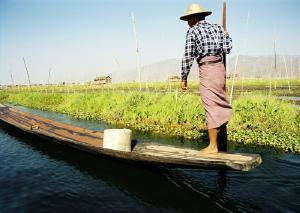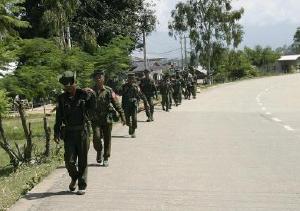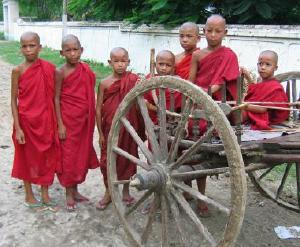 Burma then and now
Throughout the past millennium, several ethnic groups have lived in what is now known as Myanmar, formerly called Burma. The most populated area is the broad valley of the Irrawaddy River. Forested mountain ranges rise to the Shan Plateau in the northeast, while the coastline forms the eastern shore of the Bay of Bengal. Countless Buddhist temples dot the landscape -- most notably in the ancient city of Bagan, where thousands of temples remain among the ruins, and at Yangon where the gleaming Shwedagon Pagoda stands.
From the 11th century to the 19th, under various dynasties, Myanmar was an independent kingdom and sometimes a satellite of China. The British conquered the country in 1885 and made Burma a province of India.
A nationalist movement -- in which Buddhist monks were prominent -- took root in the early 20th century, and in 1937, the British separated the colony from India.
The Japanese occupied the country in 1942 and declared Burma a sovereign state in 1943. After cooperating with Japan, the nationalists became disillusioned and in 1945, the Burma National Army, led by nationalist hero Aung San, routed the Japanese. After a few years' return to British rule, the country gained independence in 1948 -- six months after political rivals assassinated Aung San, who left behind a 2-year-old daughter, Aung San Suu Kyi.
Democratic rule ended in 1962 with a coup d'état led by Gen. Ne Win. Economic stagnation and isolation from the world community followed. Protests over the years were violently suppressed by the military dictatorship, and in 1988 widespread pro-democracy demonstrations were crushed. The following year, the military changed the country's official English name from Burma to Myanmar.
In 1990, free elections were held for the first time in nearly 30 years, and the National League for Democracy, led by Aung San Suu Kyi, won more than 80 percent of the seats in the People's Assembly. The military annulled the results and increased its repression.
The government convened a National Convention in 1993 to draft a new constitution, a process the military has tightly controlled. Following the September 2007 demonstrations and the military crackdown, the government announced a May referendum on the constitution.
-- Teresa Malcolm
National Catholic Reporter, March 21, 2008